WHERE IT ALL BEGAN
In 1935, Raymond "Hap" Dumont hosted the first NBC National Tournament in Wichita, KS, at Lawrence-Dumont Stadium, offering the legendary Satchel Paige $1,000 to bring his barnstorming team from Bismarck, ND. While Hap, a Wichita sporting goods salesman, didn't have a dollar to his name, he made the money from the tournament and paid Paige along with a little bit of compensation for the other teams on the field. With coverage and sponsorship from the Sporting News (baseball's bible at the time) the tournament was an instant national success.
If you are interested in learning more about the NBC or ways that you can help it, be sure to check out our website at nbcbaseball.com.
The Legacy Continues
Still today, Dumont's tournament continues to showcase the best amateur talent in America and around the world. From Satchel Paige to Mark McGwire, Joe Carter, Roger Clemens, Ozzie Smith, Albert Pujols, Tim Lincecum, and Heath Bell, the NBC World Series is a whos-who for the future of the Major Leagues. Each year, nearly every MLB team sends scouts to the tournament looking for the next diamond in the rough. Since its start in 1935, the NBC World Series has produced more than 800 Major League Baseball players.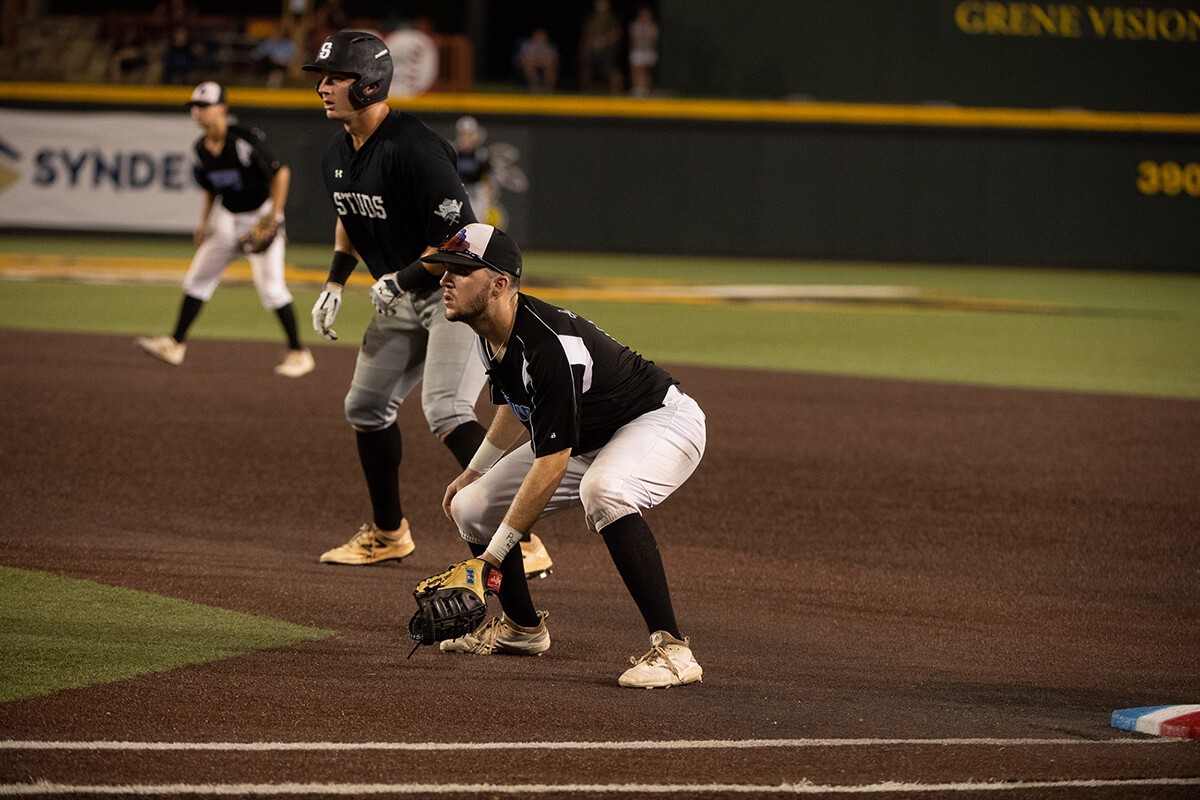 Terry Brewster Community Volunteer Award
Nominations For 2024:
Open: TBD
Close: TBD
Click this link to fill out the form once we release it for the 2024 nominations!
---
Each year during the National Baseball Congress World Series, community volunteers are recognized for the commitment to improving the places in which they live, work and play.
The Terry Brewster Community Volunteer Award is in honor of long time NBC supporter and former board member Terry Brewster.  Terry's dedication to Wichita sports, especially youth sports, was an important part of his life and contributions to our community.  We honor his memory by recognizing outstanding residents from our city who volunteer their time, talent and resources for the benefit of others.
Spirit AeroSystems is a proud sponsor of the Terry Brewster Community Volunteer Award. At Spirit, we're proud of our heritage, but we're also proud of the way we serve by helping, growing and connecting our communities. Volunteerism is an integral part of Spirit's company culture. Spirit employees around the world give in a variety of ways, collectively and individually, lending their time and talents to strengthen our communities.
Nominees who are selected as honorees will receive 4 tickets to the NBCWS game where they will be recognized during the feature game and will have their story shared. Do you know someone that deserves to be recognized?