In 1997, the Greater Wichita Area Sports Commission (dba Wichita Sports Commission) was created by a large committee of leaders in our community that wanted an organization to enhance the quality of life through sports events and activities.
Organized as a 501(c)(6) not-for-profit, WSC was created to provide a community organization to attract, host, promote, and foster local development of amateur and professional sporting events and organizations in the greater Wichita area in the interest of improving business conditions in sports and sporting events related to businesses.
The financial plan for the WSC included funds from membership, sponsorships and event sales, putting the organization's success on our staff and the private sector of the community. These are the parameters the WSC has operated under since its inception more than 20 years ago.
Our success is a tribute to our Board of Directors and staff who have worked very hard to allow us our success. After two decades of service to the Wichita community, we are more excited than ever to continue our tradition of hosting, recruiting, and developing various sporting events. We see great opportunity for Wichita sports to continue to thrive in the years to come!
Milestones for Wichita Sports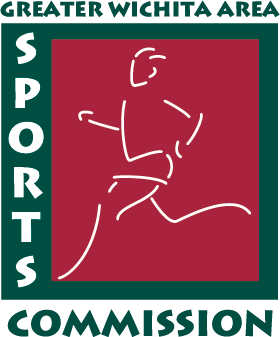 October 1997
GWASC formed
1998
Dick Vitale Day
June 2000
1st Johnny Bench Award presented to Brad Cresse, LSU
2002
U.S. Women's Amateur Championship
September 2003
Took ownership of Wichita Corporate Challenge
April - June 2004
Hosted Women's Intercontinental Bowling Championship
November 2004
Successfully led Vote YEA! Campaign for a new downtown arena passed
July 2008
Hosted FIVB World Volleyball League. They returned in 2009 and 2013
October 2009
Hosted NBA exhibition game between the Orlando Magic and New Orleans Hornets
January 2010
INTRUST Bank Arena Opened
October 2010
Took ownership of Prairie Fire Marathon
July 2011
Hosted USATF Junior Olympics
May 2013
Took ownership of Prairie Fire Spring Half Marathon
January 2014
Wichita selected to host 2019 USBC Women's Championships.
November 2014
NCAA names Wichita 1st/2nd Round Host of 2018 Men's Tournament
2019
The refurbished Stryker Sports Complex opens featuring 11 all-sports turf fields
2020
Took ownership of the National Baseball Congress World Series
December 2022
Hosted the Air Capital Hoopfest