Articles
100 of the Best AAU Teams in the Country Coming to Wichita for the "Mullen's High Profile Tournament & JC Top 200"
Wichita, KS – The Greater Wichita Area Sports Commission is pleased to announce that the "Mullen's High Profile Tournament & JC Top 200 sponsored by adidas,"is coming to Wichita July 21-23, 2017. This tournament will feature 100 of the best AAU basketball teams in the country as well as 200 of the top Junior College basketball players.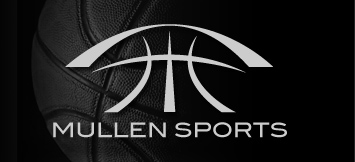 The tournament and camps will take place on Friday, July 21 at the Wichita Sports Forum and Friday, July 21 through Sunday, July 23 at Wichita Hoops. Sports Commission President/CEO Bob Hanson stated, "This tournament will have a large economic impact on our community. Local hotels and restaurants will benefit greatly from all of the teams, coaches and fans attending the event."
Jerry Mullen, the founder of Mullen Sports, cited Wichita's top notch facilities and support provided by the Greater Wichita Area Sports Commission as key reasons for bringing this event to Wichita. "Wichita has become a basketball hotbed an d has some of he best facilities I've seen. This tournament will showcase the future stars of basketball and we know the Wichita community will fully embrace this event," he said.
Last year's High Profile Tournament was held in Kansas City and brought coaches from over 250 colleges across the country. Current Wichita State stars including Landry Shamet, Daishon Smith and Darral Willis as well as former Shockers Cleanthony Early, Darius Carter and Ron Baker have played in this tournament and JC event in year's past as well as many of today's top college basketball players.
Ticket information and team rosters will be announced at a later date.