2018 Midwestern/Pacific Coast Synchronized Skating Sectional Championships
January 24-28, 2018

2018 NCAA Men's Basketball 1st/2nd Rounds
March 15 & 17, 2018

Welcome to the Greater Wichita Area Sports Commission

We have compiled a listing of sporting events, attractions, tournaments and facility information which we hope you will find helpful and beneficial.
20 Years of Wichita Sports
Cheers to 20 Years!
Check out this slideshow featuring 20 years of history of the Wichita Sports Commission.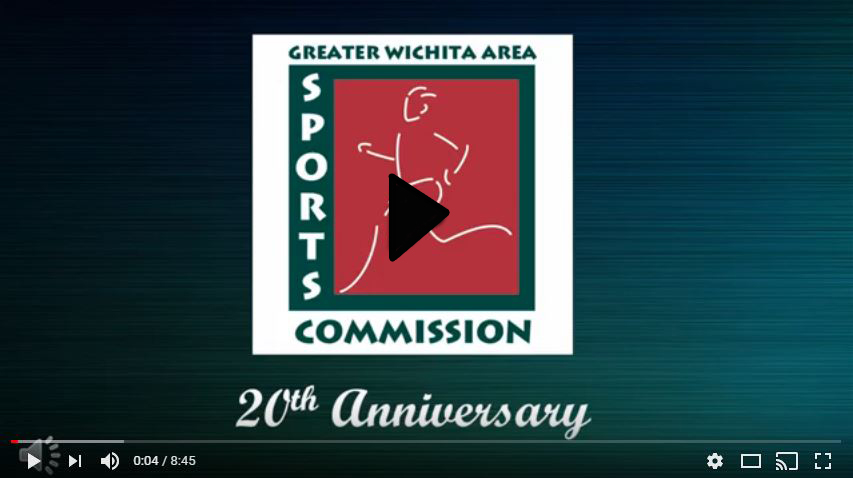 20th Anniversary
October 20, 1997 was Bob Hanson's first day as the first executive director of the GWASC. Twenty years later he is still going strong as President/CEO. From the first event he developed which brought Dick Vitale here to speak to students at Henry Levitt Arena to our most recent Prairie Fire Marathon, he has helped change the landscape of Wichita. Congratulations Bob on your 20th Anniversary!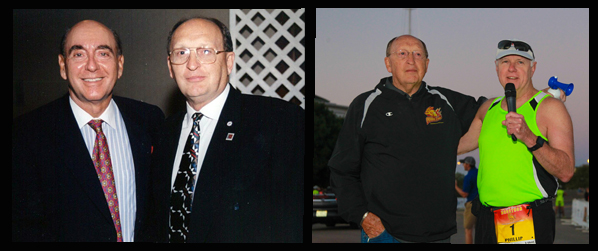 Four Top 10 JUCO Volleyball Teams Set To Play In Wichita
FOUR OF THE TOP TEN junior college volleyball teams in the nation will be in Wichita for a top-level tournament at the Wichita Sports Forum (WSF) on August 25-26, 2017.
This is the first season for the Wichita Sports Forum Kickoff Volleyball Tournament. WSF director Brian Hargrove has invited six teams who are in the NJCAA Top Twenty preseason poll.
"We are extremely excited about hosting such a high quality tournament at our venue;' said Hargrove.
Hargrove and Kansas Jayhawk Community College (KJCCC) commissioner Bryce Roderick discussed creating a tournament that matches the top juco teams in Kansas versus the top juco teams fron across the nation.
Read more...
Koch Industries Wins Wichita Corporate Challenge Cup for Third Consecutive Year
WICHITA, KANSAS - The 16th annual Wichita Corporate Challenge, presented by Johnson Controls, came to a close yesterday with Koch Industries coming out on top for the third consecutive year. They managed to hold off Division I powerhouse, BKD, by only a few points, in one of the closest cup races in recent years.
The Wichita Corporate Challenge is the largest business-to-business athletic competition in the Wichita metropolitan area. Small and large companies alike enjoy team spirit, working together to achieve goals and networking within the community. This year, 26 companies and over 1,400 competitors took part in the Wichita Corporate Challenge.
Companies are divided into divisions for competitions based upon number of employees. Companies as small as 8 employees and as large as several thousand have participated. Teams then compete in 22 events over the course of 10 days including table tennis, mini golf, bowling, flag football, volleyball, 3 on 3 basketball, track & field events & many more.
FINAL STANDINGS:
Final Corporate Cup Standings
1) Koch Industries (3,000 employees) – 413.5 points
2) BKD (65 employees) – 410 points
3) Cargill (900 employees) – 339 points
Read more...