2017 Greater Wichita Sports Banquet featuring the Johnny Bench Award
June 29, 2017

Wichita Corporate Challenge
August 4-13



Prairie Fire Marathon
October 8, 2017

Welcome to the Greater Wichita Area Sports Commission

We have compiled a listing of sporting events, attractions, tournaments and facility information which we hope you will find helpful and beneficial.
2015 Tornado Alley Classic

ELEV8 Prep, FL 106 Word of God Christian Academy, NC 101
Advanced Prep International, TX 90 Athlete Institute Academy, CAN 85
Prolific Prep, CA 62 Sunrise Christian Academy 52

Sunrise Christian Academy, KS 76 Athlete Institute Academy, CAN 72
Prolific Prep, CA 114 Word of God Christian Academy, NC 96
Advanced Prep International, TX 109 ELEV8 Prep, FL 99
Read more...
Sports Commission honored by City Council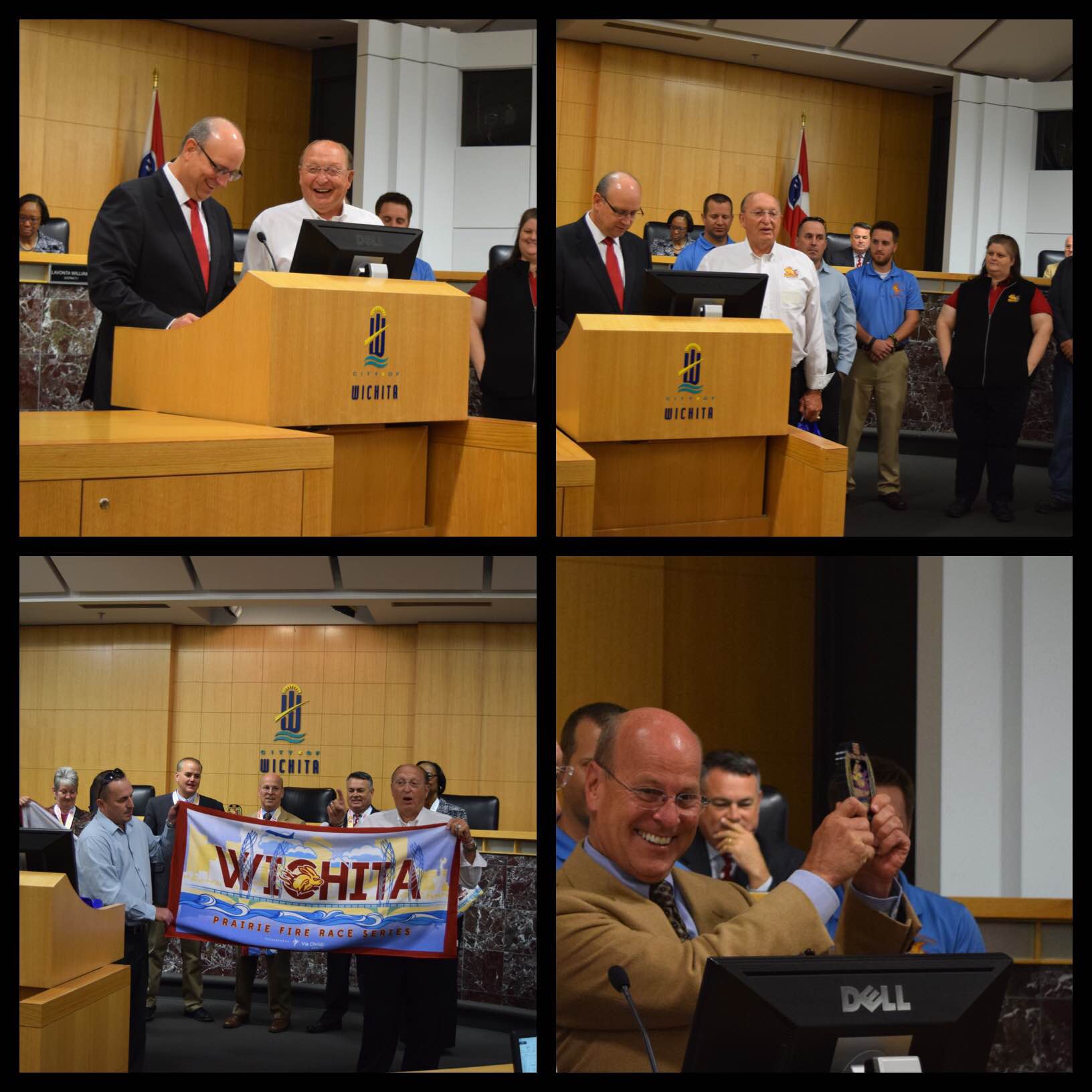 The Greater Wichita Area Sports Commission was honored today during the Wichita City Council Meeting. Bob Hanson accepted an appreciation award on behalf of the organization for their success with the annual Prairie Fire Marathon.
The 2015 Prairie Fire Marathon attracted 3,825 runners from 39 states and six countries. By using their expertise in event production, the Sports Commission is able to create a festive, fun and energizing atmosphere for runners in the core of the city.
During his comments, Hanson said an event of this magnitude would not be possible without the support of the sponsors, volunteers and citizens of the community. He added that $10,000 would be given to local charities and organizations this fall, bringing the total to over $100,000 since 2010.
Hanson also gave Councilman Pete Meitzner his 3rd place award he won in his age division for the Mayor's 5K Challenge.
Congratulations to the 2015 Fall Prairie Fire Race Series Champions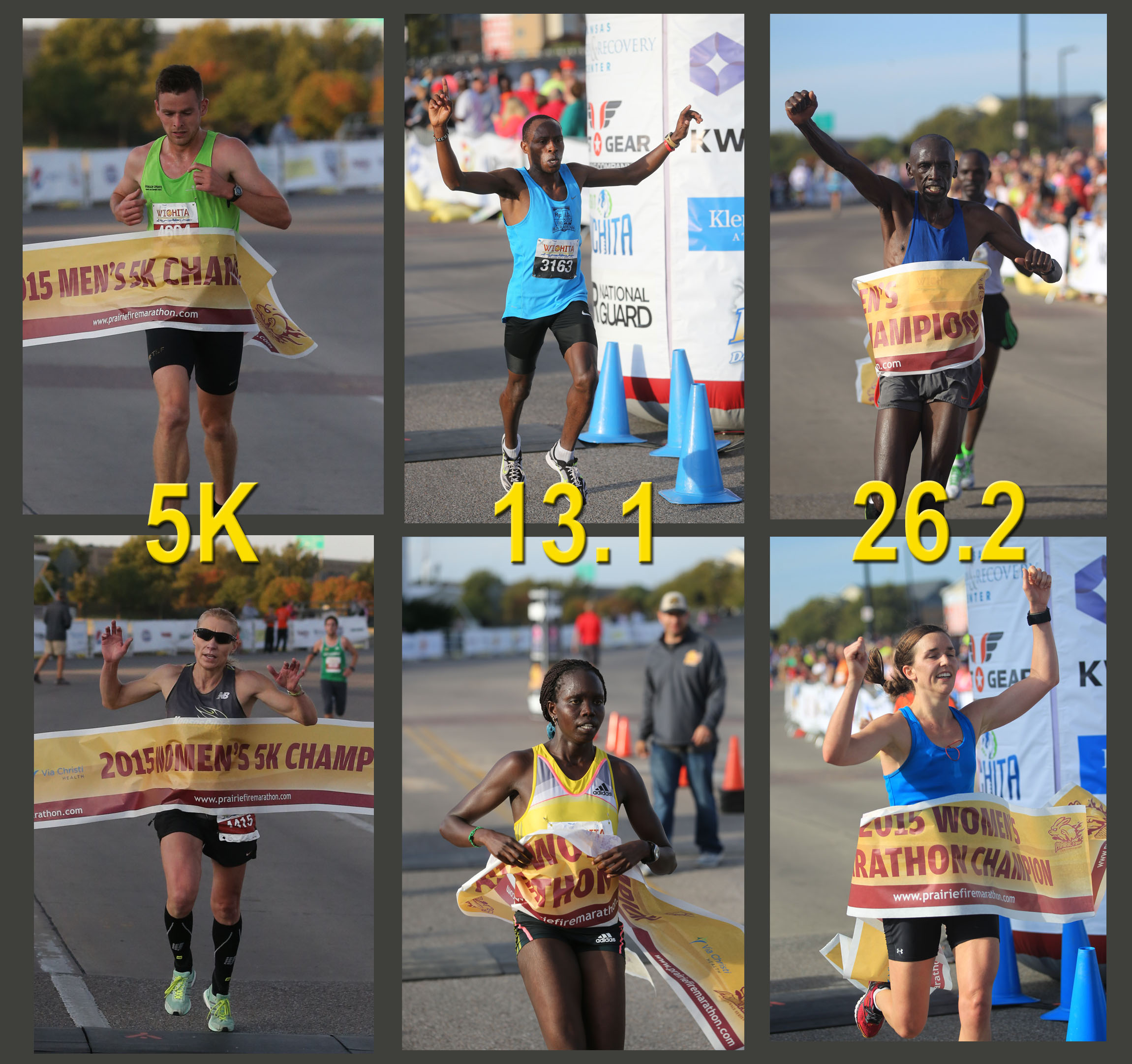 | | | |
| --- | --- | --- |
| Men's 5K | Men's Half Marathon | Men's Marathon |
| Tomas Cotter | Nicholas Kipngetich | Stanley Boen |
| 14:45 | 1:05:21 | 2:20:47 |
| | | |
| Women's 5K | Women's Half Marathon | Women's Marathon |
| Cindy Blakeley-Cameron | Jebichi Yator | Madeline Glass |
| 19:13 | 1:16:54 | 2:59:11 |
MLB All-Star Festivities
It was a busy 48 hours for 2015 Johnny Bench Award presented by BaseballSavings.com recipient Garrett Stubbs, as he traveled to Cincinnati to take part in the 2015 MLB All-Star Game Festivities.
During his visit, Garrett attended the MLB Futures and Celebrity Softball games on Sunday. On Monday, he joined Johnny Bench at FanFest before attending the Home Run Derby. Follow this link to listen to a part of Garrett and Johnny's interview.