Wichita Wingnuts
May-September

Prairie Fire Marathon
October 9, 2016

2017 Greater Wichita Sports Banquet featuring the Johnny Bench Award
June 29, 2017

Welcome to the Greater Wichita Area Sports Commission

We have compiled a listing of sporting events, attractions, tournaments and facility information which we hope you will find helpful and beneficial.
This Week's Events in Wichita
Monday, September 19
7:00 Wichita Wingnuts vs. Winnipeg - CHAMPIONSHIP GAME
Tuesday, September 20
7:00pm Newman VB vs.Bacone

Wednesday, September 21
6:00pm Friends W Soccer vs. Oklahoma Wesleyan

Thursday, September 22
5:00pm Newman W Soccer vs. Dallas Baptist
7:30pm Newman Soccer vs.Oklahoma Christian

Saturday, September 24
12:00pm Newman W Soccer vs.St. Edward's
2:00pm Newman Soccer vs.Midwestern State
7:00pm Friends FB vs. Sterling College
2016 Prairie Fire Races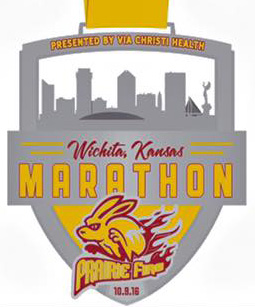 Are you planning on running in one of the fall races on October 9th? Races offered include: full marathon, half marathon, 5K, youth marathon and a one-mile fun run & walk.
Is an injury slowing you down this year but you still want to be a part of the action? Join us as an offical race volunteer! Each fall approximately 1,200 people provide support for the races.
Visit www.prairiefiremarathon.com to learn more about this great community event!
Welcome Home Nico!
Congratulations Olympian, Nico Hernandez, on your bronze medal!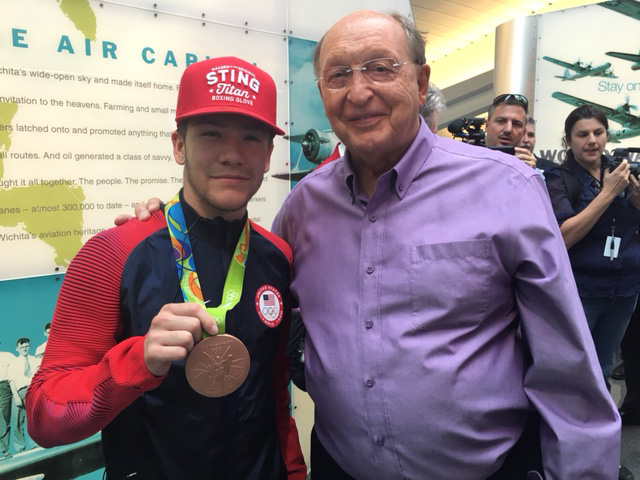 82nd Annual NBC World Series
The Santa Barbara Foresters defeated the Hays Lark 6-2 to win 2016 NBC World Series.

The title is the sixth for the Foresters, who went undefeated in pool play and won three more games in the single-elimination playoffs to join previous titles in 2006, 2008, 2011, 2012 and 2014.

The 82nd annual tournament was the first one under a pool play/knockout round playoffs, in which 16 teams battled in four pools of four teams each. The pool champions in the first week played for the right to advance to Championship week, while during Championship Week both the pool winners and second-place teams advanced to the single-elimination quarterfinals, finals and championship.