2018 NCAA Men's Division I Basketball l1st/2nd Rounds
March 15 & 17, 2018

Prairie Fire Spring Races
May 6, 2018

Welcome to the Greater Wichita Area Sports Commission

We have compiled a listing of sporting events, attractions, tournaments and facility information which we hope you will find helpful and beneficial.
This Week's Events!
Tuesday, February 20
7:00pm Thunder vs. Colorado
Wednesday, February 21
6:30pm WSU MBB vs. Tulane
7:00pm Thunder vs. Colorado
Friday, February 23
3:00pm WSU BSB vs Omaha
Saturday, February 24
2:00pm NU MBB vs. Dallas Baptist
2:00pm WSU BSB vs Omaha
2:00pm WSU WBB vs. Tulane
Sunday, February 25
10:00am WSU WTEN vs. Colorado
1:00pm WSU BSB vs. Omaha
2018 Midwestern and Pacific Coast Synchronized Skating Sectional Championships
Wichita hosted the 2018 Midwestern and Pacific Coast Synchronized Skating Sectional Championships, January 24-28, 2018 at INTRUST Bank Arena. Over, 2,400 skaters participated in the event. Congratulations to everyone moving on to nationals next month!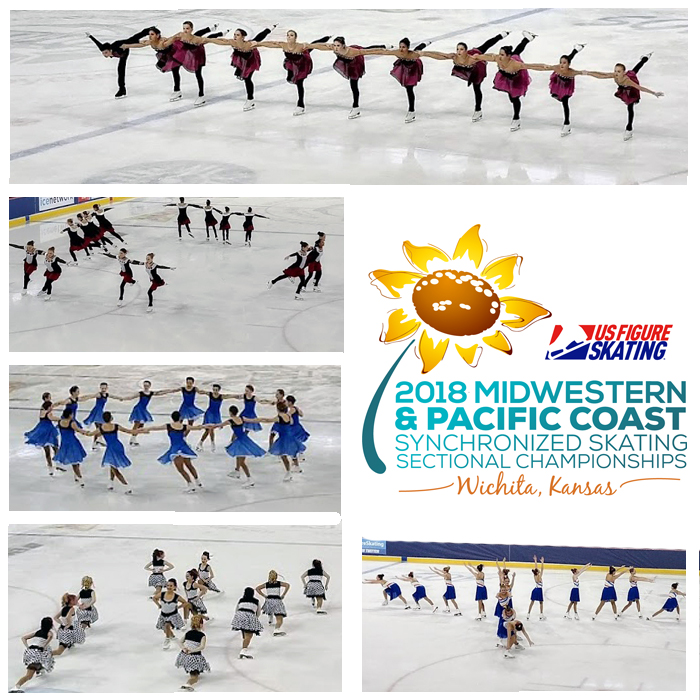 Wingnuts Announce Changes
WICHITA, Kans. (January 12, 2018) – The Wichita Wingnuts announced Friday that President and General Manager Josh Robertson will be stepping down from his role with the team, effective immediately. Current Assistant General Manager Brian Turner will replace Robertson as General Manager, while team owner Nate Robertson will assume the role of President.
Robertson, 42, has served as a pillar of the Wichita baseball community for nearly two decades. The native Wichitan has not only led the Wingnuts front office since the franchise's inception in 2008, but also spent eight seasons as the Assistant General Manager and one as Co-General Manager for the now-defunct Wichita Wranglers.
During his time with the Wingnuts, Robertson has helped construct one of minor league baseball's winningest organizations, piling up an American Association-record seven straight division titles. Over the course of that seven-year period, the Wingnuts winning percentage of .624 is the best in all minor league and independent baseball. The eight division titles in ten seasons is also a league best. In ten seasons of play, the Wingnuts boast a record of 617-420, including 28-23 in the postseason.
Read more...
Bob Hanson Featured on BizTalk Podcast
Wichita Business Journal's BizTalk Podcast, hosted by Bill Roy, featured our President and CEO Bob Hanson.
CLICK HERE to listen to the podcast now!