2018 Midwestern/Pacific Coast Synchronized Skating Sectional Championships
January 24-28, 2018

2018 NCAA Men's Basketball 1st/2nd Rounds
March 15 & 17, 2018

Welcome to the Greater Wichita Area Sports Commission

We have compiled a listing of sporting events, attractions, tournaments and facility information which we hope you will find helpful and beneficial.
20 Years of Wichita Sports
Cheers to 20 Years!
Check out this slideshow featuring 20 years of history of the Wichita Sports Commission.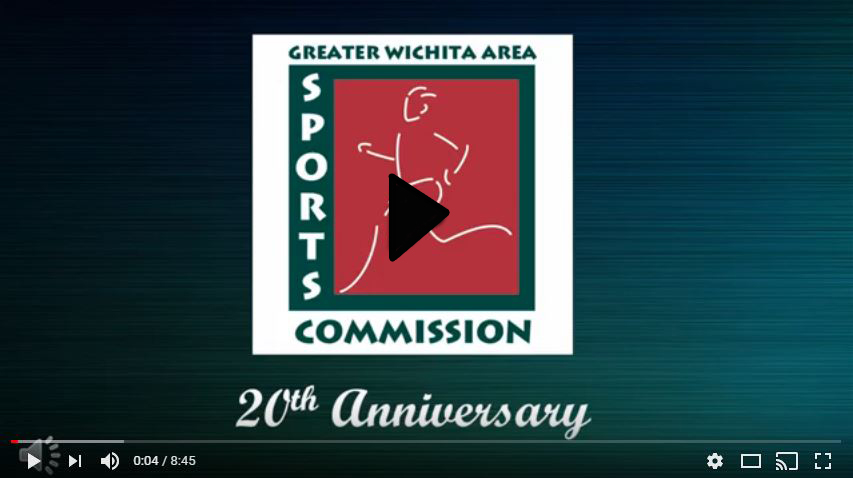 Office Closed


The Greater Wichita Area Sports Commission office will be closed on Thursday, November 23rd and Friday, November 24th. We will resume normal office hours on Monday, November 27th.

We Hope You Have a Safe and
Happy Thanksgiving!
This Week's Events!
Saturday, November 18
NU Triathlon - Wichita Turkey Trot
2:00pm WSU WBB vs. South Dakota
7:00pm Thunder vs. Allen
Sunday, November 19
4:00pm Thunder vs. Allen
Monday, November 20
7:00pm NU WBB vs. Emporia State
Friday, November 24
1:00pm WSU VB vs. Memphis
Saturday, November 25
7:00pm Thunder vs. Quad City
Sunday, November 26
4:00pm Thunder vs. Kalamazoo
20th Anniversary
October 20, 1997 was Bob Hanson's first day as the first executive director of the GWASC. Twenty years later he is still going strong as President/CEO. From the first event he developed which brought Dick Vitale here to speak to students at Henry Levitt Arena to our most recent Prairie Fire Marathon, he has helped change the landscape of Wichita. Congratulations Bob on your 20th Anniversary!