Registration
Stay tuned for registration info for 2024 Wichita Corporate Challenge!
 A downloadable PDF will be available soon if you wish to pay by check.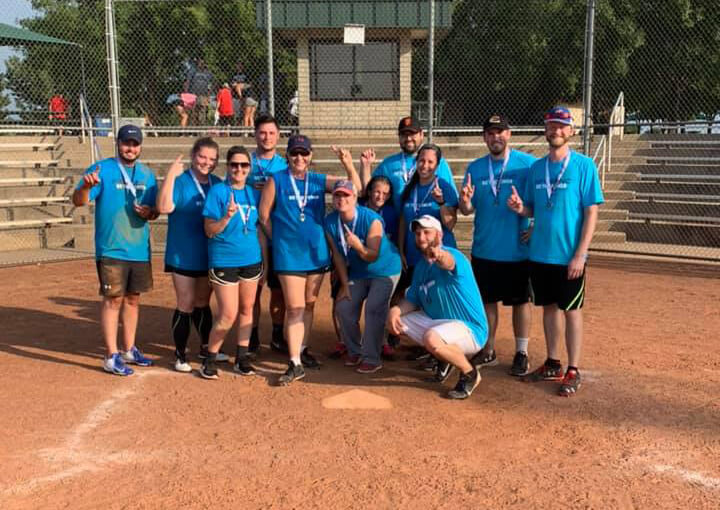 Before you register a team for Wichita Corporate Challenge, please be sure to read through all:
Deadlines
Be sure to let your team's participants know they'll need to read up on important Team Member Information as well.
We're always looking for sponsors and volunteers. Check out how you can Get Involved!
What is the Wichita corporate challenge?
Since 2002, the Wichita Corporate Challenge is the largest business-to-business athletic competition in the Wichita metro area. Small and large companies alike enjoy team spirit, working together to achieve goals and networking within the community. Events are held at area partner facilities.
REgistration
Get Out of the office and come join the fun!
Registration closes: TBD
We look forward to having you as one of our 2024 Wichita Corporate Challenge teams.
If you would like additional information. Please contact us at (316)-265-6236 or at wcc@wichitasports.com
Total Team Entries Cap: 40
Start your team
100 or fewer employees • 3 Volunteers • $2,250.00 (Start Your Team)
101-300 employees • 4 Volunteers • $2,750.00 (Start Your Team)
301-700 employees • 5 Volunteers • $3,250.00 (Start Your Team)
701-2,500 employees • 6 Volunteers • $3,750.00 (Start Your Team)
2,501+ employees • 7 Volunteers • $4,250.00 (Start Your Team)
*Note- Teams are asked to provide 3-7 volunteers (depending on the number of employees) to work one event during the challenge. Volunteer shifts are no longer than 4 hours in length.
Click Here to Register Your Team Today!
Waiver/Medical Release HERE
Download Registration
Waiver/Medical Release
Participant Roster Form
Events Schedule
Important Dates & Deadlines
Dates to come soon!