2017 Greater Wichita Sports Banquet featuring the Johnny Bench Award
June 29, 2017

Wichita Corporate Challenge
August 4-13



Prairie Fire Marathon
October 8, 2017

Welcome to the Greater Wichita Area Sports Commission

We have compiled a listing of sporting events, attractions, tournaments and facility information which we hope you will find helpful and beneficial.
Wichita Corporate Challenge Signups Underway
The Wichita Corporate Challenge is the largest business-to-business athletic competition in the Wichita metropolitan area. Small and large companies alike enjoy team spirit, working together to achieve goals and networking within the community.
Companies are divided into divisions for competitions based upon the number of employees. Companies as small as 8 employees and as large as several thousand have participated.
Teams then compete in 22 events indluding:
Table Tennis
Mini golf
Bowling
Flag football
Volleyball
3 on 3 basketball
Track & Field Events & many more
You won't want to miss the fun of seeing your employees work together in a team environment while competing for the Corporate Cup! Signups are now underway. Visit wichitacorporatechallenge.com or email This email address is being protected from spambots. You need JavaScript enabled to view it. for more details.
100 of the Best AAU Teams in the Country Coming to Wichita for the "Mullen's High Profile Tournament & JC Top 200"
Wichita, KS – The Greater Wichita Area Sports Commission is pleased to announce that the "Mullen's High Profile Tournament & JC Top 200 sponsored by adidas,"is coming to Wichita July 21-23, 2017. This tournament will feature 100 of the best AAU basketball teams in the country as well as 200 of the top Junior College basketball players.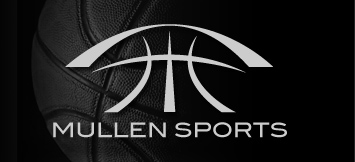 Read more...
Was Johnny Bench the Greatest Catcher of All-Time?
January 9, 2017 - ESPN.com posted an article today debating who was the greatest catcher of all-time. We may be biased but we agree with the author that Johnny Bench was the greatest catcher ever. We can't wait for Johnny to join us again this year for our annual sports banquet in June.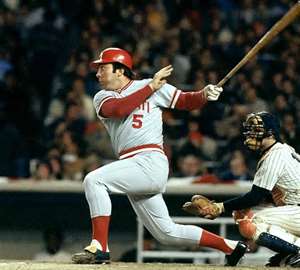 Is Ivan Rodriguez the Greatest Catcher Ever?
by: David Schoenfield, SweetSpotBlogger via ESPN.com


"I don't want to embarrass any other catcher by comparing him to Johnny Bench." -- Sparky Anderson
The legend of Johnny Bench began when he was still 18 years old and playing for Class A Peninsula in the Carolina League. When it was announced late in the season that he was getting promoted to Triple-A Buffalo, the team held a pregame ceremony and retired his uniform number. Everyone knew Bench was special, including Bench. The story goes that when he was called up to the majors, still just 19, he announced to the clubhouse that he didn't come up to be the backup catcher.
During his rookie season in 1968, reports already were glowing about Bench's potential.
"The question isn't how good a catcher 20-year-old Johnny Bench is," began an AP story in July, "but how great he will become."
Giants manager Herman Franks said Bench already was the best catcher in the National League since Gabby Hartnett in the 1930s.
"With more experience, he could be the best the league has ever had," Franks said.
Read more...
Waterman Street Gets a New Name
In honor of the Wichita State University men's basketball game, the city has approved the temporary renaming of Waterman Street to WuShock Way. INTRUST Bank Arena staff in conjunction with Wichita State Athletics staff officially renamed the street today, on Wednesday, Dec. 14 at 1:00 p.m. and it will remain in effect through the Wichita State versus Oklahoma State game on Saturday, Dec. 17. The public was invited to attend the street renaming.

Representatives from the Wichita State Athletic Department, Sedgwick County, the Greater Wichita Area Sports Comission, the Arena's Founding Partners, and SMG were also in attendance to assist with the renaming.

For the seventh consecutive year, the Wichita State's men's basketball team will play a game at INTRUST Bank Arena, an SMG-managed facility. The Shockers will face the Oklahoma State Cowboys on Saturday, Dec. 17 in front of a sold-out crowd and the game will be broadcast on ESPN3. The Shockers have an undefeated record when playing downtown at INTRUST Bank Arena and will look to improve their record to 7-0 this Saturday. The game is set to tip-off at 6:00 p.m.; doors will open at 4:30 p.m.